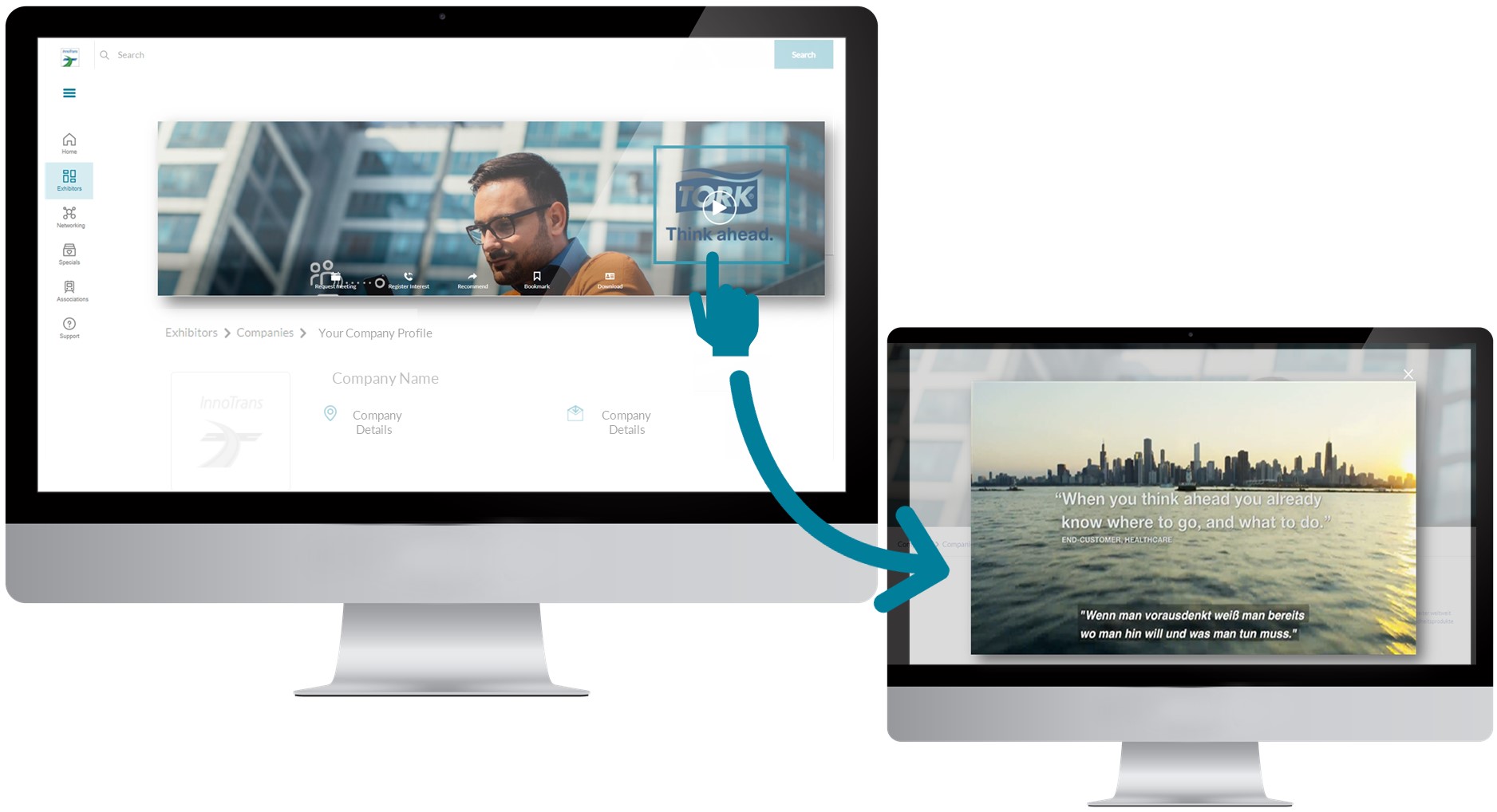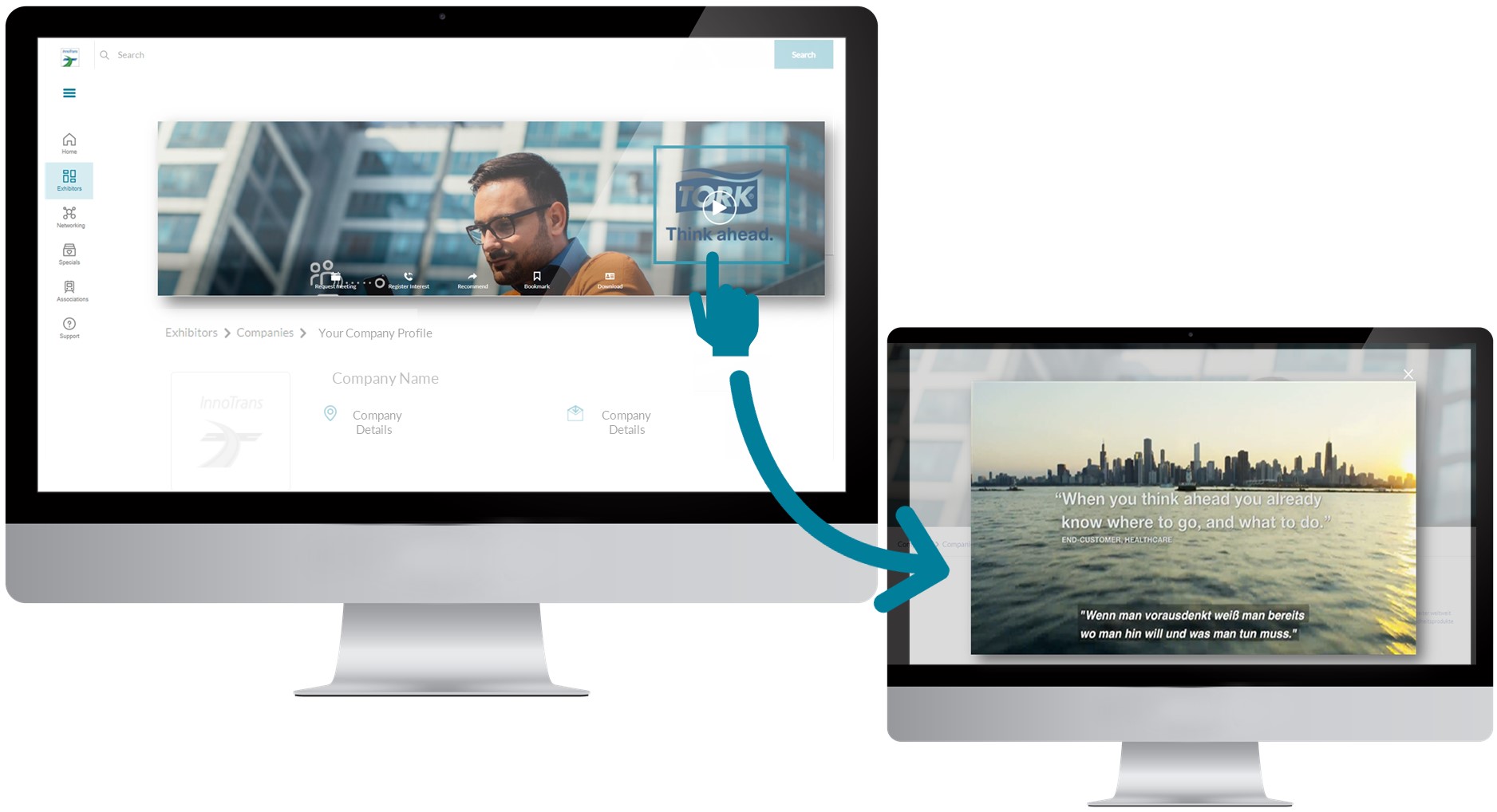 Corporate Video

Corporate video in your header banner


The corporate video will be integrated into your header banner and will therefore be located at the top of your company profile. There will be a "Play Button" on the header banner, which the visitor can easily click to watch the video.


Resolution: 500 x 500 px
File size: 50 MB


Period of performance: Starting with the publication and maximum until the data for the following InnoTrans.