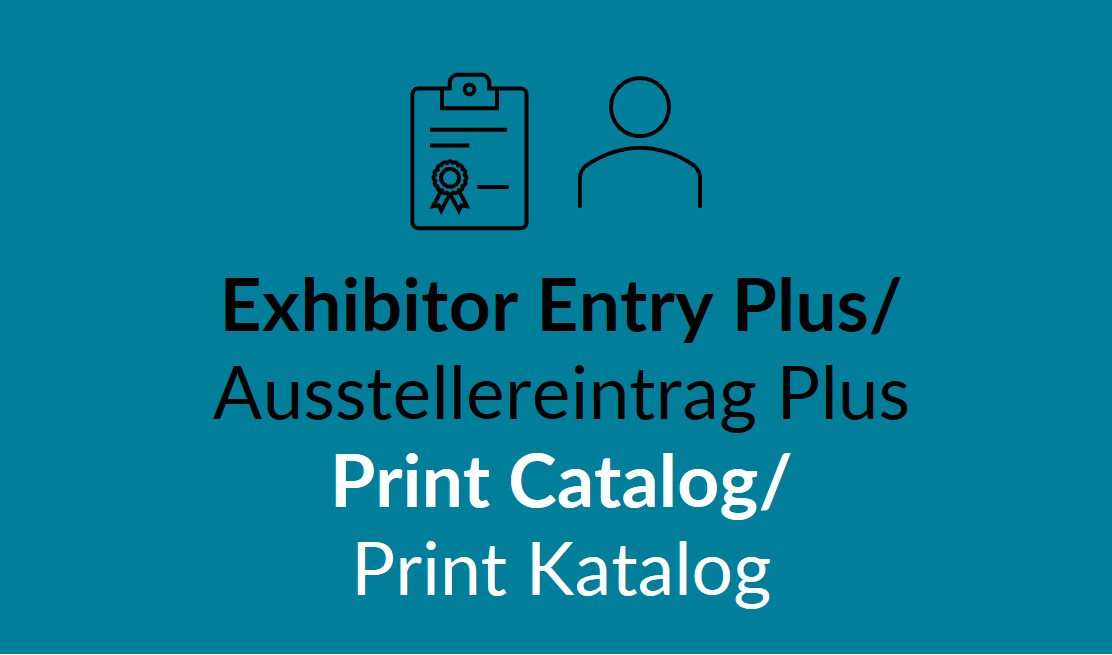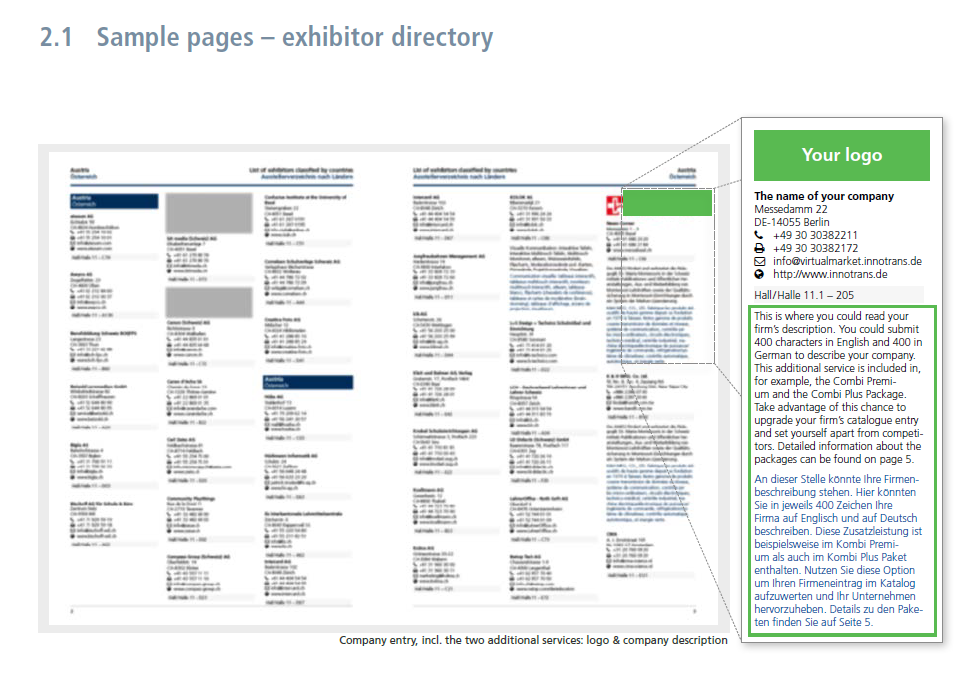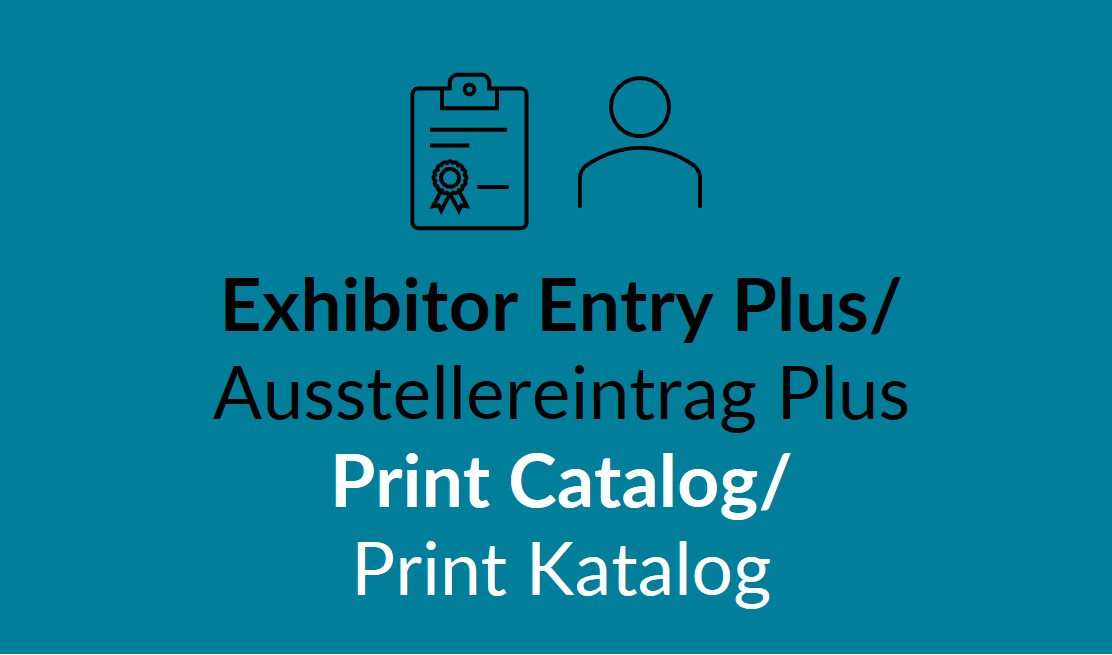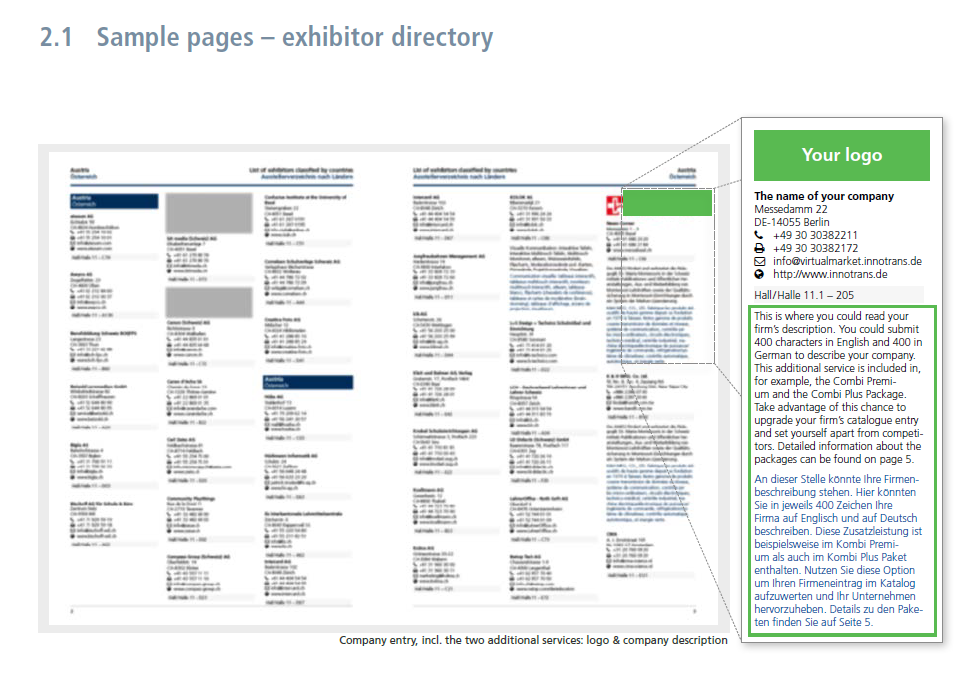 Exhibitor entry plus

Bookable for main exhibitors only. For co-exhibitors only bookable after upgrade.


Expand your company entry in the list of exhibitors in the print catalog:


Company portrait (400 characters each in English and German)
Logo (CMYK)
Free distribution to trade visitors during the trade fair
Catalog circulation: 20,000 copies


Print deadline: 24 June 2022
Contains the following products:
Print Description incl.
1x
Print Logo (Ausstellerverzeichnis) inkl.
1x