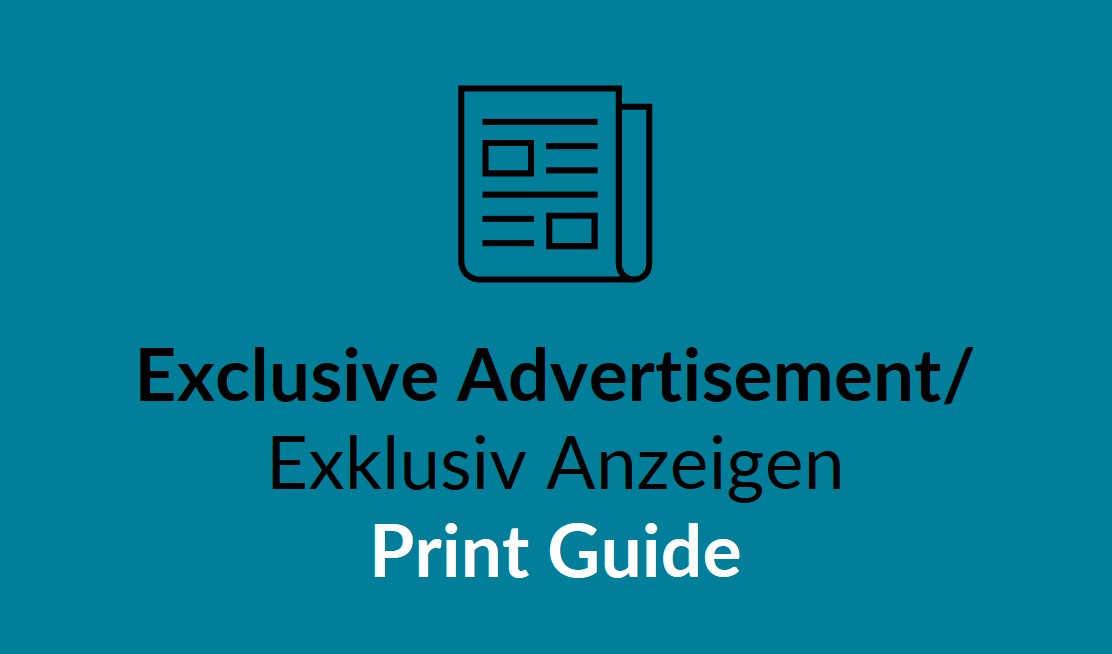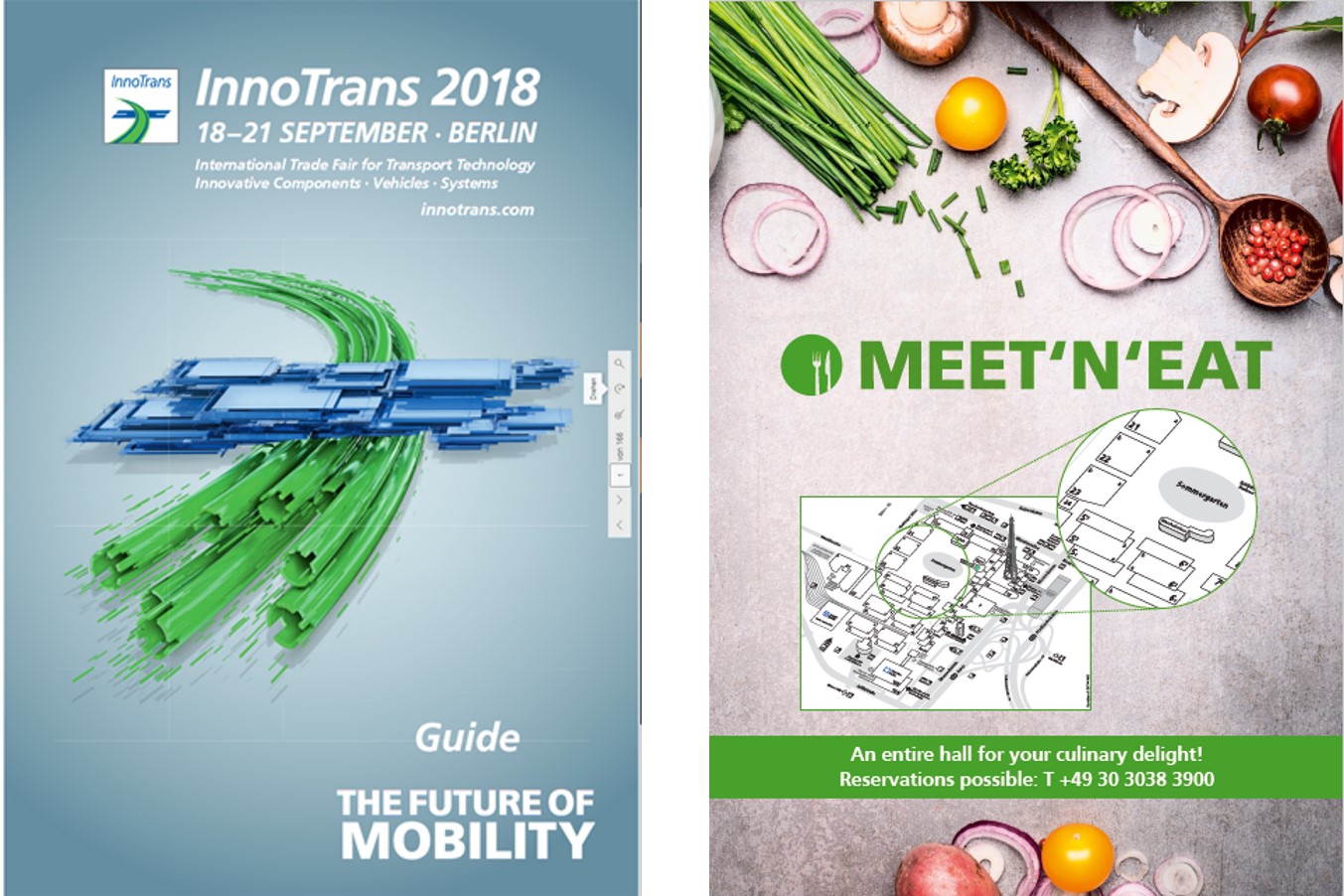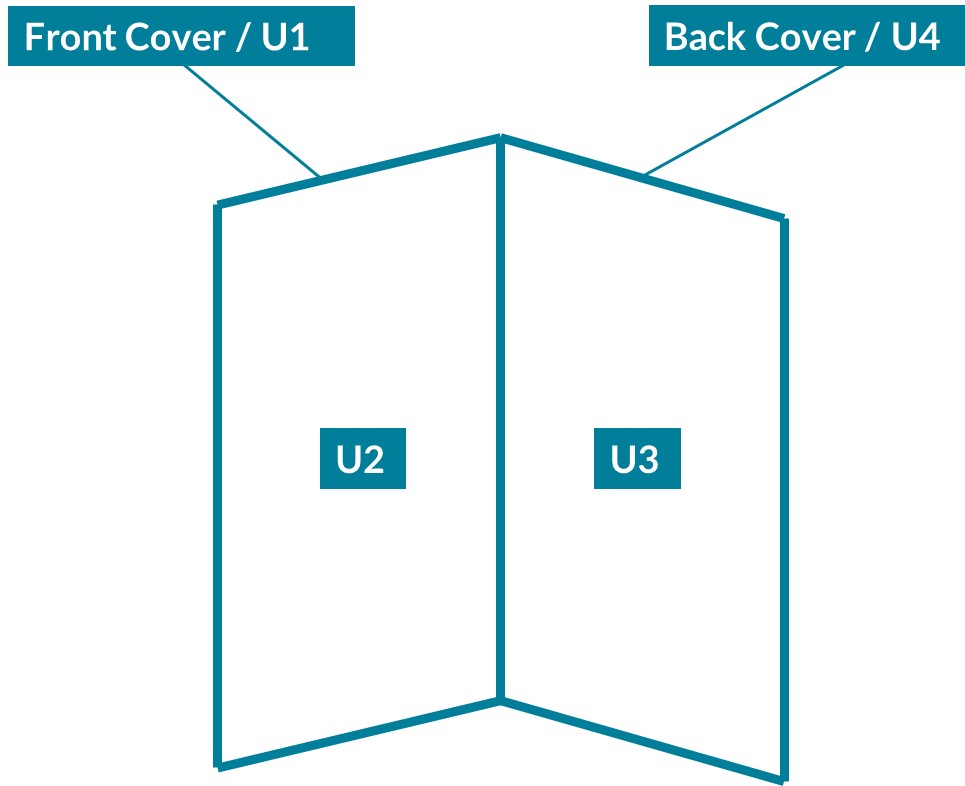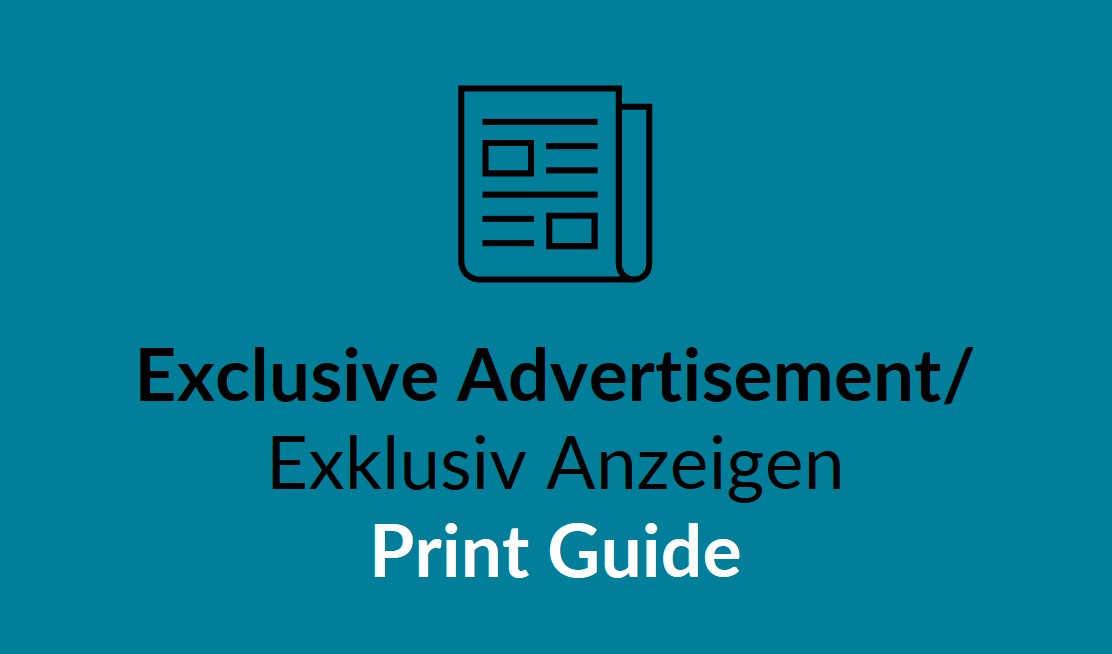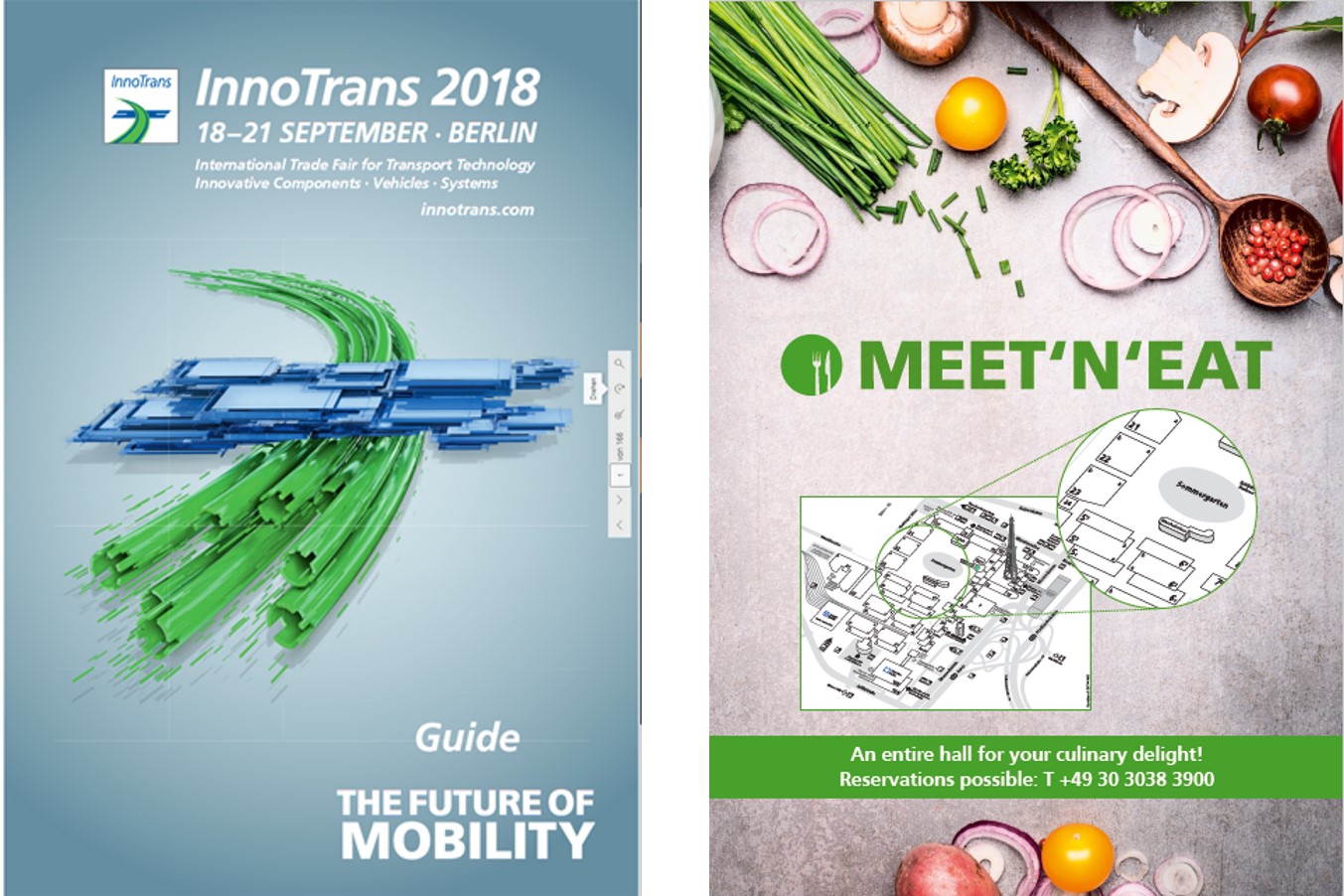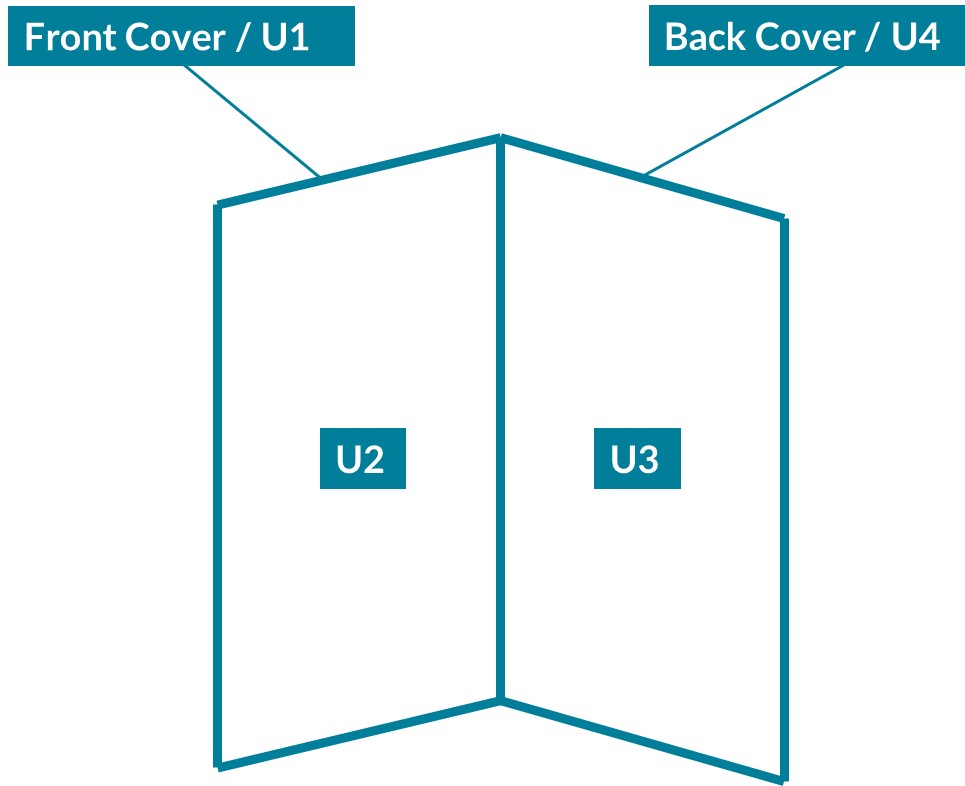 U2 Print Ad in the guide

Place yourself EXCLUSIVELY with a full-page ad on the U2 cover inside!


Only bookable for main exhibitors. For co-exhibitors only bookable after upgrade.
DIN A 4 advertisement (CMYK) on the U4
Format: DIN A4 portrait format (210 × 297 mm) + 3 mm bleed on all four sides
File format: PDF
Maximum file size: 20 MB
Resolution: 300 dpi
Colour mode: CMYK (cyan / magenta / yellow / key colour = black),
reproduce black text without colours (100 % black)


Free distribution to trade visitors during the fair.

Guide circulation: 40,000 copies

Print deadline: 24 June 2022